Bed Bath & Beyond
Web Production, Digital Advertisement & Photography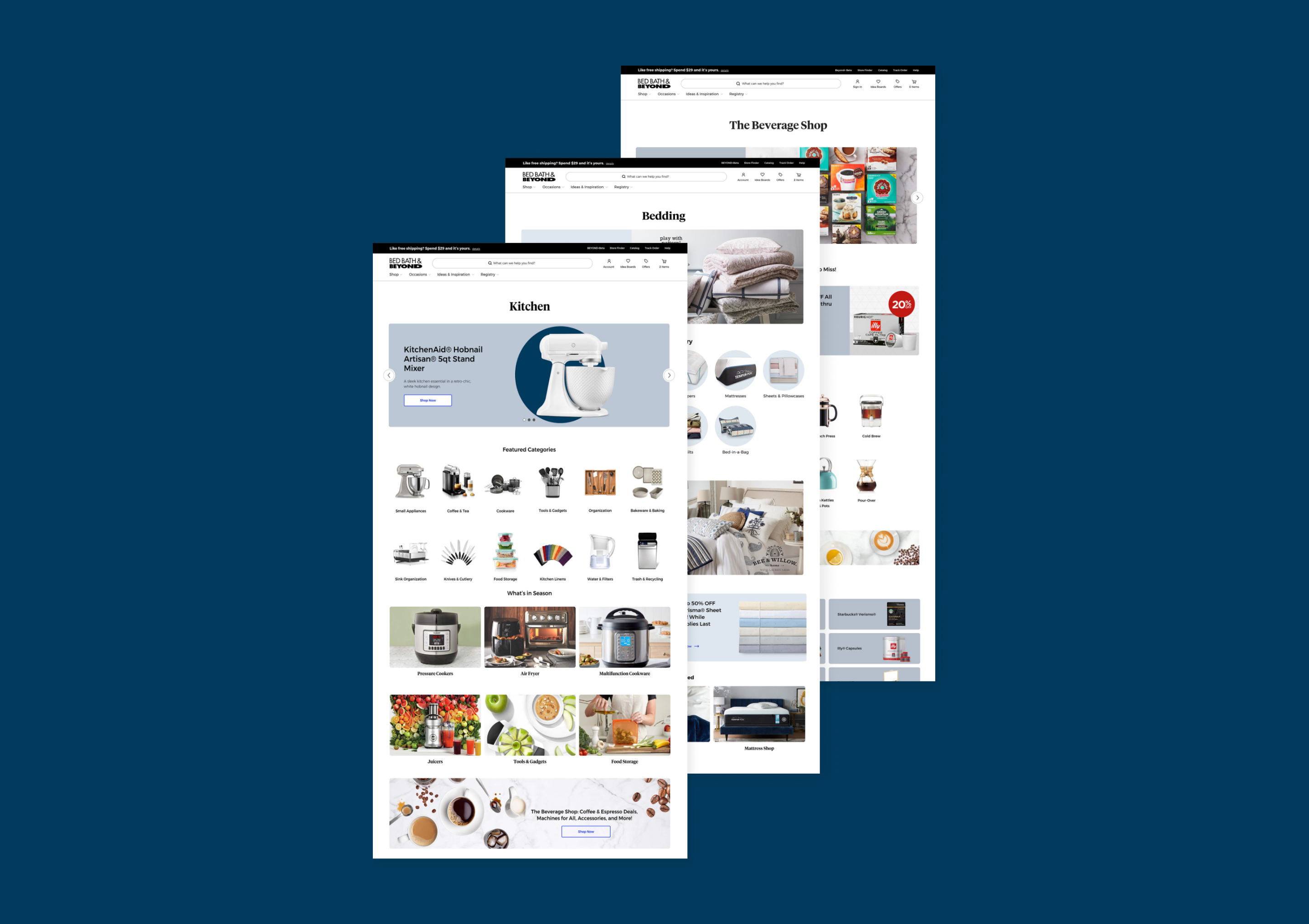 As apart of the Web Team, my tasks involved creating graphics content and producing design solutions for the website and digital campaigns.

The intention is to carry out a simple and fresh personality for the brand while retaining a sense of professionalism.

The Team
Web Team
Time
1 year
My role
Web Production Designer
Collaboration
Communicating with other teams within
Design Brand Group was essential to
creating a consisent look and feel across
all channels including Print, Email, and
Social Media.
Production

Some of the work I would
do consisted of photo editing, typography, sourcing images and icons.
Digital Campaigns


One of the first projects I worked on with the company was helping with a campaign creation. Another designer created most of the look and feel for this campaign, I helped with implementing these elements to the web assets. This campaign was designed to target a young consumer base.
Conclusion

Some key take aways: Designing with intention creates cohesion, order and meaning & communication is key when working in a collaborative, fast paced environment.