North Star
UX Research, UX + UI, Branding & Responsive Web Design



As the sole contributor to this project, I created the complete brand, look and feel, style guide, and visual design elements from scratch. I conducted a series of research methods, designed wireframes and UI for multiple devices (mobile, tablet, desktop), and a rapid prototype for desktop. This is my individual work that I created for an assignment through Designlab's UX Academy.

North Star, a leading insurance company, has been selling their policies through regional agents for the last 30 years. With the rise of the internet, the company wishes to transition towards online direst sales and reach to the young consumer.
Build an on-demand responsive website that is easy to navigiate and optomized to purchase and manage insurance online. Design a smooth, digital experience and refresh the brand's identity to make insurance understandable and appealing for the young consumer base.

The project results will translate into expanding it's customer base and increasing customer satisfaction.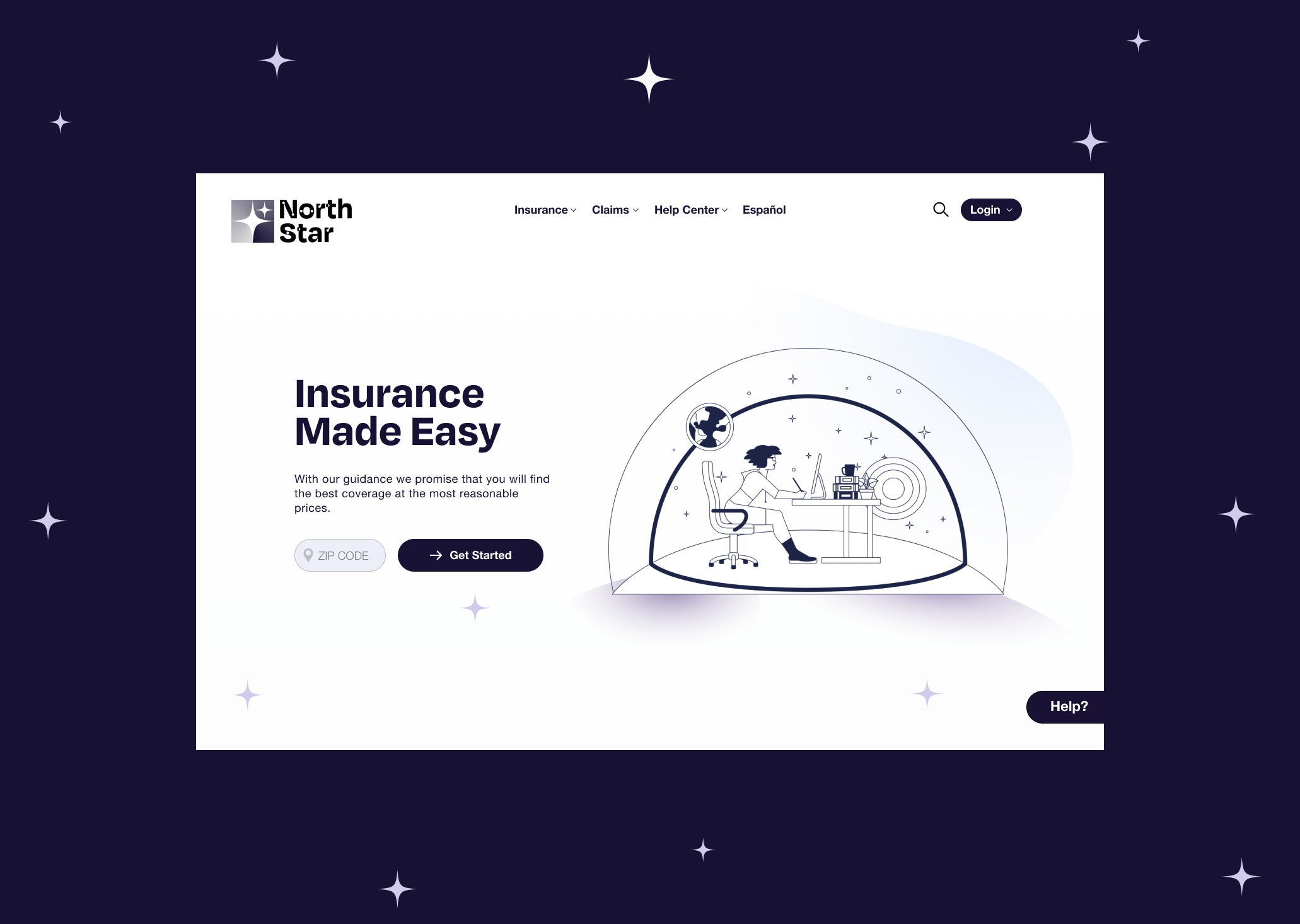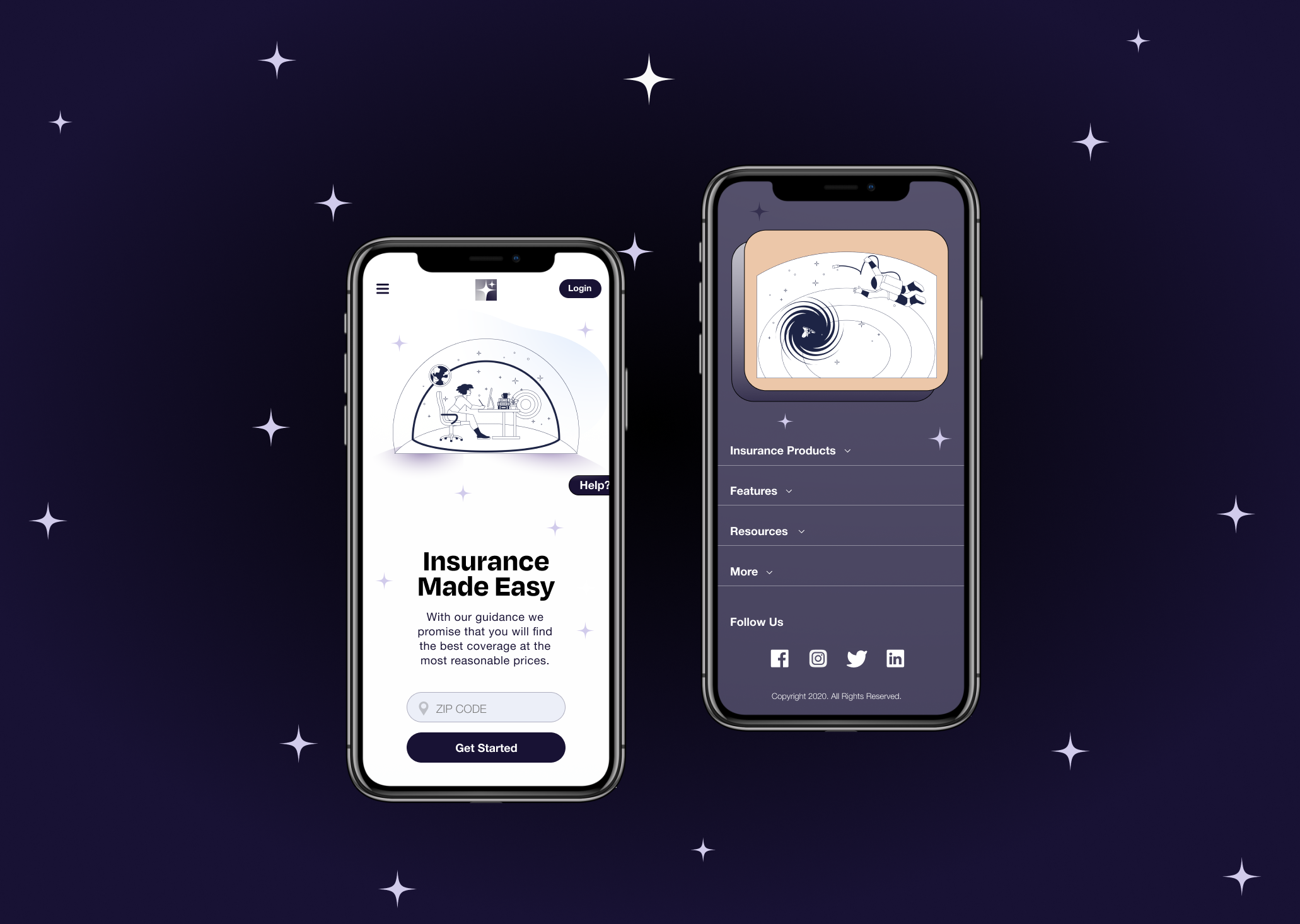 I created a high-fidelity desktop prototype to demonstrate the main user flow displaying the homepage, products page, quote and checkout process.

You will be able to browse the homepage and navigate to the products page by selecting 'Insurance' then 'Explore All Products' from the navigation bar at the top. To start the quote process you can return to the homepage and select 'Get Started', it will ask you a series of questions, show you the pricing options, payment method, and the confirmation page.