Rhinebeck Bank
UX Research, UX + UI & Responsive Web Design



As the sole designer on this project, my tasks involved research, user interviews, competitor analysis, mapping the user flow, wireframing, responsive UI, and prototyping. This is my individual work that I created as an assignment through Designlab's UX Academy.

Rhinebeck Bank has been an integral part of the economic growth and a driving force for commerce along the Hudson River in upstate NY. Their mission is to help people and businesses flourish in the communities they serve. This is primarily done through lending money to new and existing businesses, new home buyers and those who need a new or used car. The Bank hopes to guide their growing community, and make an impact by delivering an easy to navigate and mobile-friendly digital experience for their customers.
Build a responsive, mobile-friendly website that creates a clear and cohesive experience for users when applying for a mortgage loan online. The site will enable users to interact with the tools and resources provided directly on the site to make their loan application process as seamless as possible.

The project results will translate into expanding it's customer base and increasing customer satisfaction.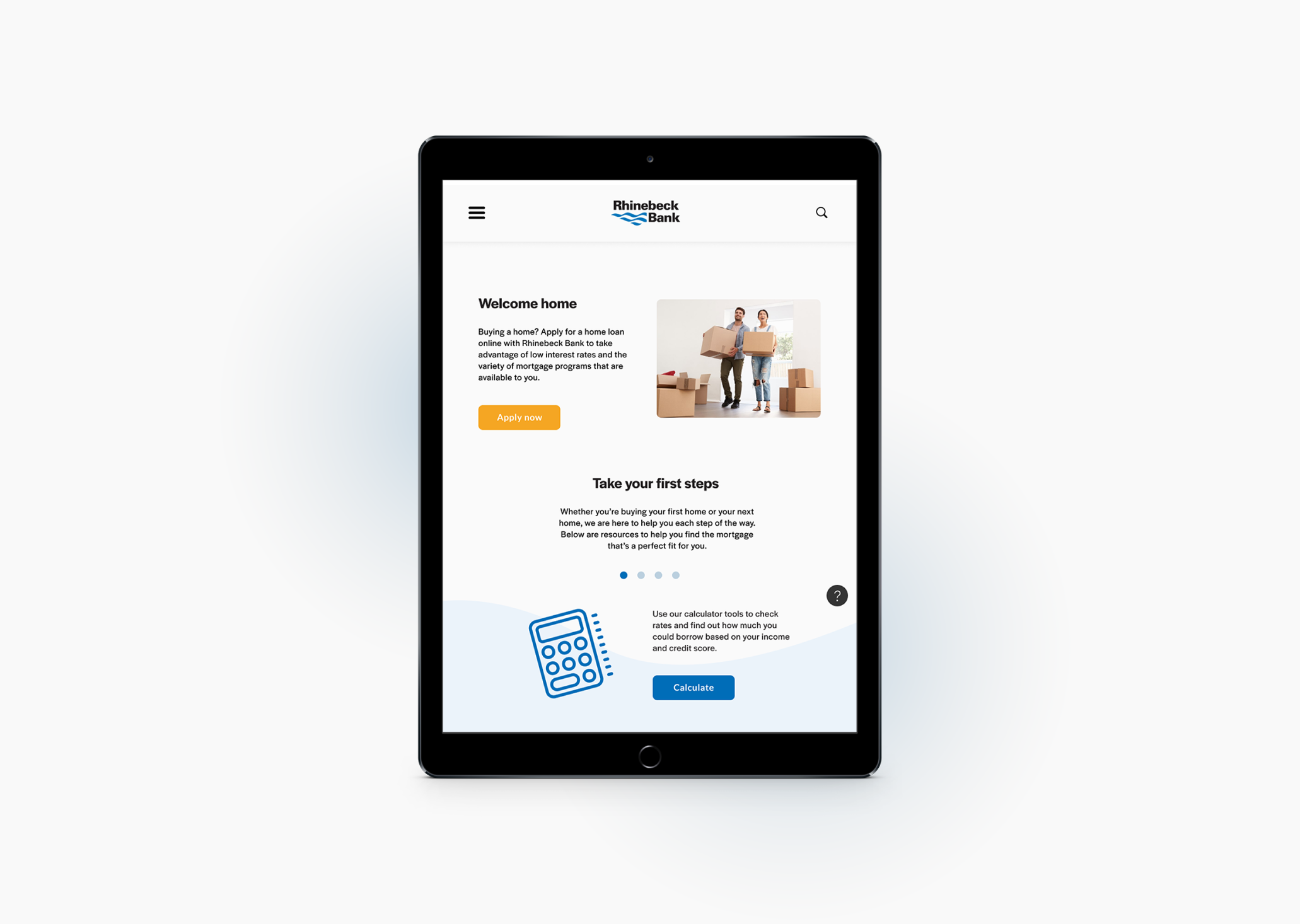 To test the main user flow, I created a high-fidelity desktop prototype showing the mortgage center homepage, buying a home landing page, and two segments of the online application process.

My main goal was to understand the users main motivation when browsing through the site, what are they most likely to click on first and how will that lead them towards applying online. Observe any areas of difficulty in the process when searching for the best type of mortgage and when applying online, such as entering information, getting through the steps, and using the mortgage calculators.